The entire globe has been awaiting the launch of Shibarium. As the wait is getting longer, the Shiba Inu ecosystem has been yearning to witness some positive upswing with regard to the price of SHIB. Amidst this, BONE, a token of the Shiba Inu ecosystem was seen thriving. But why is BONE pocketing more gains than Shiba Inu?
Shibarium, the Layer-2 update that is on its way is expected to increasingly employ the BONE token. While SHIB will certainly have some role to play, BONE will take the lead. Therefore, BONE might pocket more gains than Shiba Inu this year.
After a good start to 2023, most coins in the market were once again spiraling. BONE, however, managed to steer away from this notion each time the SHIB network made a Shibarium-related announcement. With the actual launch of Shibarium, BONE is expected to skyrocket.
In addition to this, BONE has been getting listed on several platforms. This could also add to any potential surges.
Can BONE reclaim $2 anytime soon?
BONE managed to rise to a high of $2.05, a couple of days ago. But the asset couldn't retain itself over the $2 level. At press time, the asset was trading for $1.52 with a 0.41% daily drop.
According to BONE's daily chart, the asset is struggling to move past $2 as it is acting as a prominent line of resistance. But, the MACD indicator was in a bearish crossover. This further, highlighted the possibility of the asset dipping to $0.74 or even $0.63 which have been significant lines of support.
This notion could, however, reverse after the launch of Shibarium.
Can SHIB pocket any gains from the launch of Shibarium?
Shiba Inu has a pattern to BONE. But unlike BONE, SHIB has failed to pocket the same level of gains as its offspring. At press time, the meme coin was trading for $0.00001106 with a 0.36% daily rise.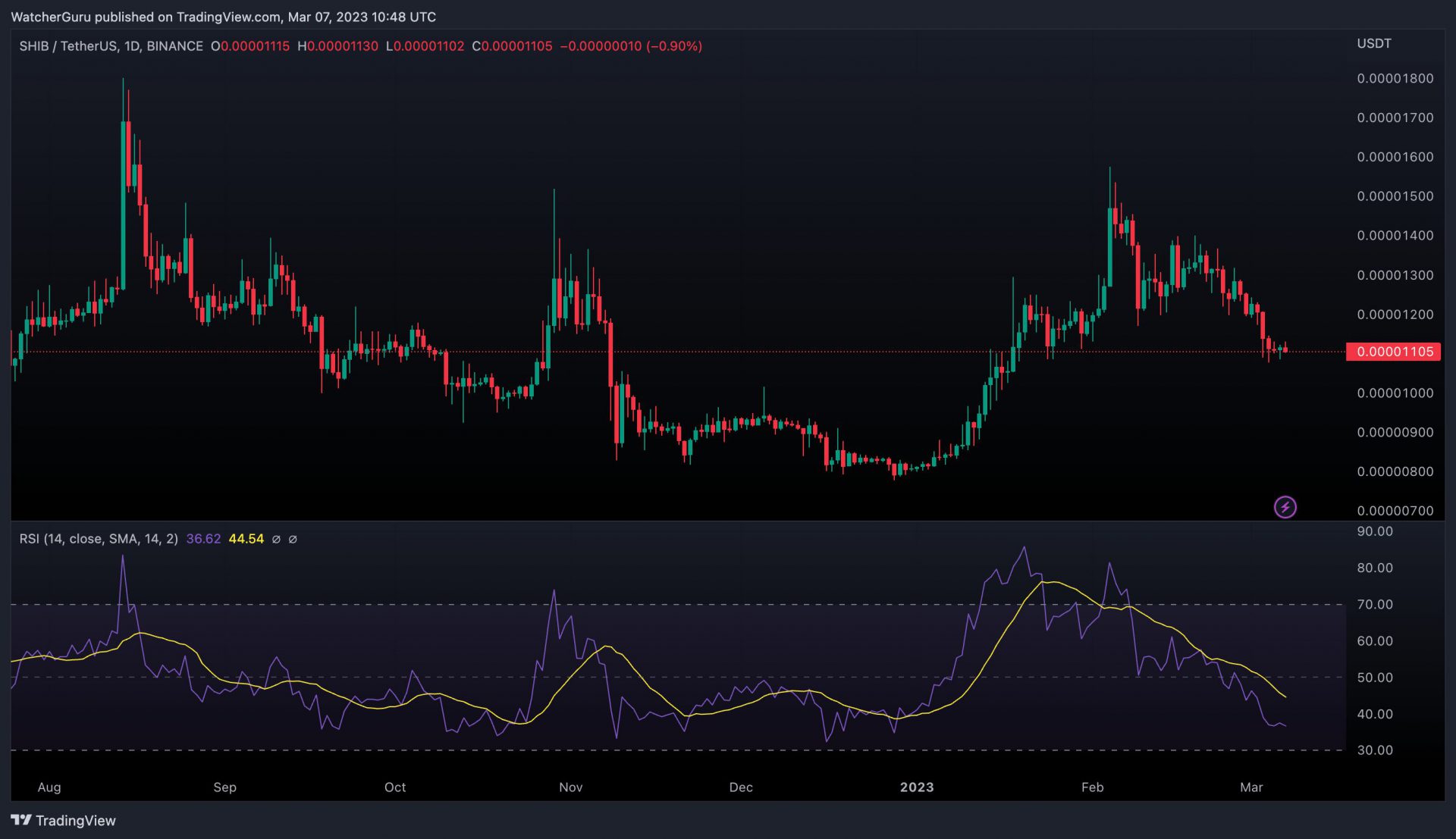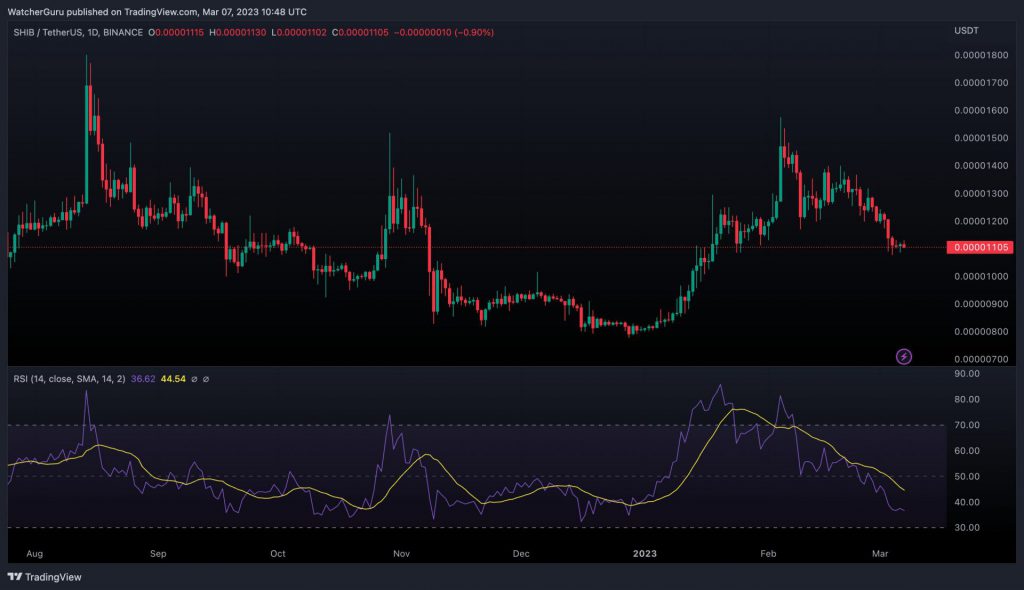 As seen in the above chart, SHIB had increased selling activity. The Relative Strength Index [RSI] indicator suggested that the sellers were in the SHIB market. The RSI marker was even heading to the oversold zone.
When both of these assets are compared, the chances of BONE surging were much more than SHIB.
Credit: Source link