n the last few years, the crypto industry has dealt with several high-profile companies and ecosystem crashes. From Terra to Celcius to FTX and the myriad of companies that were affected by them, there has been no shortage of collapses.
But these events serve to highlight a few issues, including the effects of lack of regulation, the blowback on individual investors, and, interestingly, the effects that it has on lawyers.
A Lack of Regulation
As has been said many times in the past, these crypto collapses can be partially put down to a lack of regulation. The industry, in many ways, does not operate in the same way as 'traditional' ones do regulation-wise, and this has allowed a lot of bad behaviour to go unchecked.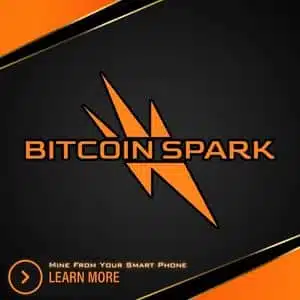 This is why, in the wake of the FTX collapse especially, regulators began a crackdown on the industry. The SEC in the United States especially went in hard on crypto firms, bringing legal action against Coinbase and Binance within months of each other.
And it is no secret that crypto use, whether for domestic payments or at a crypto casino, is different from traditional assets and currencies and should be treated with some nuance. But it often is not.
The lack of nuanced regulatory treatment of crypto firms extends beyond just how they are treated while they are in operation but also during their collapses. Specifically, crypto firms are treated in a similar way to 'traditional' companies without consideration for how their bankruptcy proceedings will affect their already distressed ex-users.
How Lawyers Are Involved
Anytime there is the folding up of a company, bankruptcy proceedings, or charges being brought against an executive as in the case of FTX, lawyers will be involved. And these lawyers are not cheap in the least. According to a report from the New York Times, law firms have pocketed over $700 million in fees from the last 5 major crypto firm collapses alone.
This is not exactly unusual in corporate bankruptcy and collapse proceedings as law firms are known to charge high amounts to companies. At the same time, these crypto companies are not exactly in the same situation as your average Fortune 500 company that goes under.
Companies like FTX are folding up due to mismanagement or hacks and as they do so, millions of dollars in customer funds are left in limbo. As we've seen with previous crypto company failures like Mt Gox and QuadrigaCX, it can take years for customers whose funds were with the company when it collapses to get their money back, if at all.
The concern is that with lawyer fees eating so much into the pool of funds available to the company, the everyday people who have their money with them will be left with very little at the end of the day. In a New York Times report, an influencer was almost sued by the legal team overseeing the bankruptcy proceedings for Celcius. The firm charged roughly $100,000 but did not actually pursue litigation and these funds have now been deducted from the pool of funds that investors will be paid back.
In most of these cases, the expenses charged by these firms are approved by the courts handling proceedings and so are not breaking any laws. But even as lawyers enjoy windfalls from their work on these proceedings, those who were customers of these companies end up footing the bills.
Unlike other companies that have enough of a pool of funds that they can take the financial hit, the money being spent is being taken out of the hands of consumers. This has caused some discussion about better regulations being put in place regarding how much lawyers can and should charge during these sorts of proceedings.
Crypto News Flash Disclaimer: This publication is sponsored. Crypto News Flash does not endorse and is not responsible for or liable for any content, accuracy, quality, advertising, products, or other materials on this page. Readers should conduct their own research before taking any actions related to the company. Crypto News Flash is not responsible, directly or indirectly, for any damage or loss caused or alleged to be caused by or in connection with the use of or reliance on any content, goods, or services mentioned in the press release.
This article is provided for informational purposes only and is not intended as investment advice. The content does not constitute a recommendation to buy, sell, or hold any securities or financial instruments. Readers should conduct their own research and consult with financial advisors before making investment decisions. The information presented may not be current and could become outdated.
By accessing and reading this article, you acknowledge and agree to the above disclosure and disclaimer.

Credit: Source link