VeChain held its much-awaited The HiVe summit on Sunday with the "best and brightest" minds gathered under one roof. The HiVe summit saw a collaboration between the VeChain Foundation and Boston Consulting Group to tackle environmental, social, and governance (ESG) and Sustainable Development Goals (SDGs). Now that The HiVe summit has come to an end, will the latest development put VET on track to reach $0.030? Let's find out!
Also Read: Will VeChain Crash Below $0.020 Next?
VeChain Price Prediction: Will VET Reach $0.030 Next?
VeChain doubled in price between January and February this year as it went from a low of $0.015 to a high of $0.032. However, VET is now retracing in price as the overall cryptocurrency markets experienced a crash last week.
More than $200 million worth of cryptocurrency futures were liquidated on Friday making Bitcoin and leading altcoins crash. You can read more details about the market crash here and how Silvergate played a role in the fiasco.
Also Read: Can These Bullish Factors Take VeChain to $1?
VET faced the brunt of the sell-offs falling from $0.028 to $0.023 in the last four trading days and is unable to recover in price.
VeChain's recent dip remains steep and a quick price recovery after The HiVe summit is off the charts. The buzz around The Hive summit failed to take VET's price up in the indices, therefore, making the cryptocurrency now remain at the mercy of the markets.
Also Read: VeChain Price Prediction For March 2023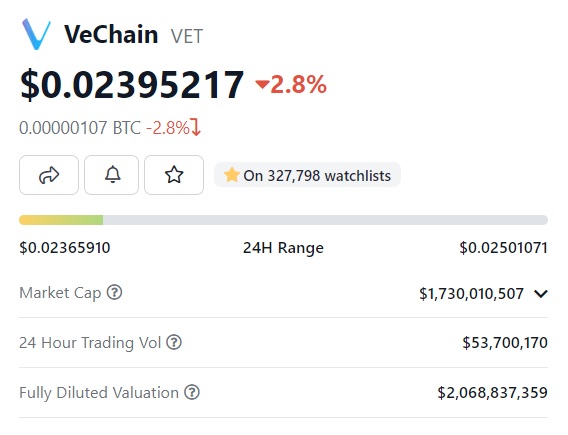 The overall cryptocurrency markets remain on a slippery slope currently as Bitcoin and Ethereum are losing strength. If the markets fail to recover their momentum, BTC could slip below the $21,000 mark making altcoins tremble.
Also Read: VeChain vs. Shiba Inu: Which Crypto Has Fetched Greater Returns in 2023?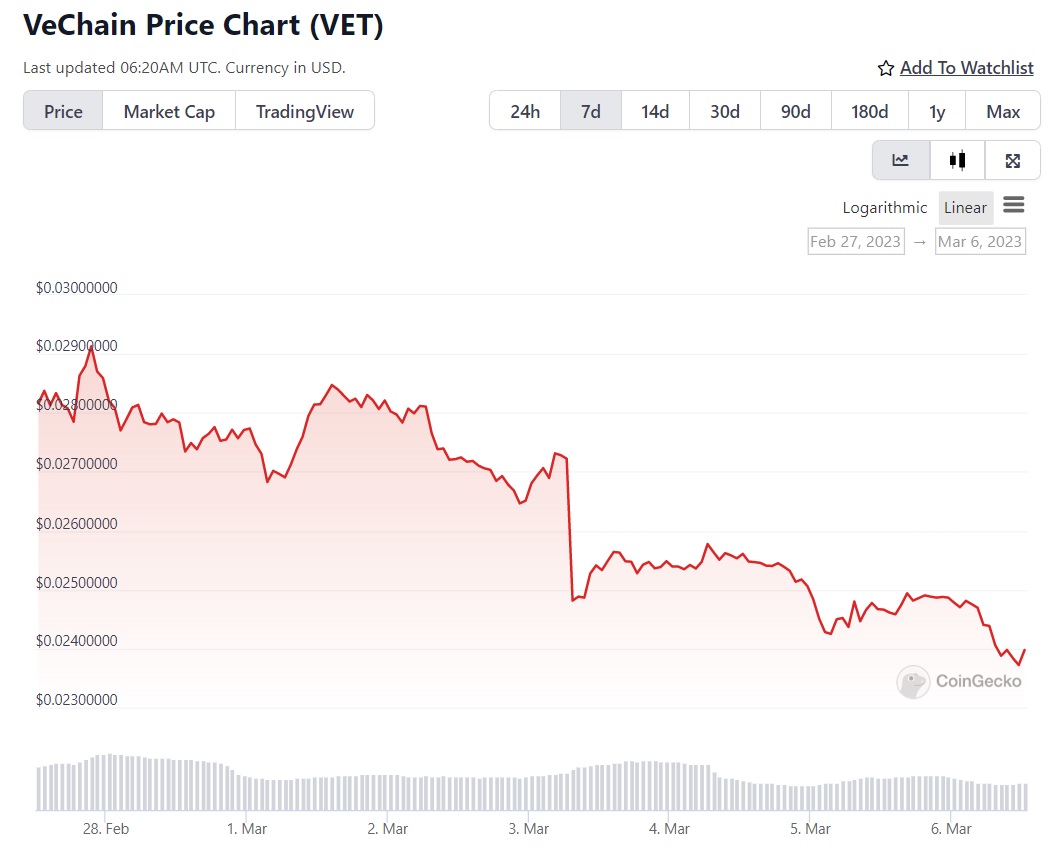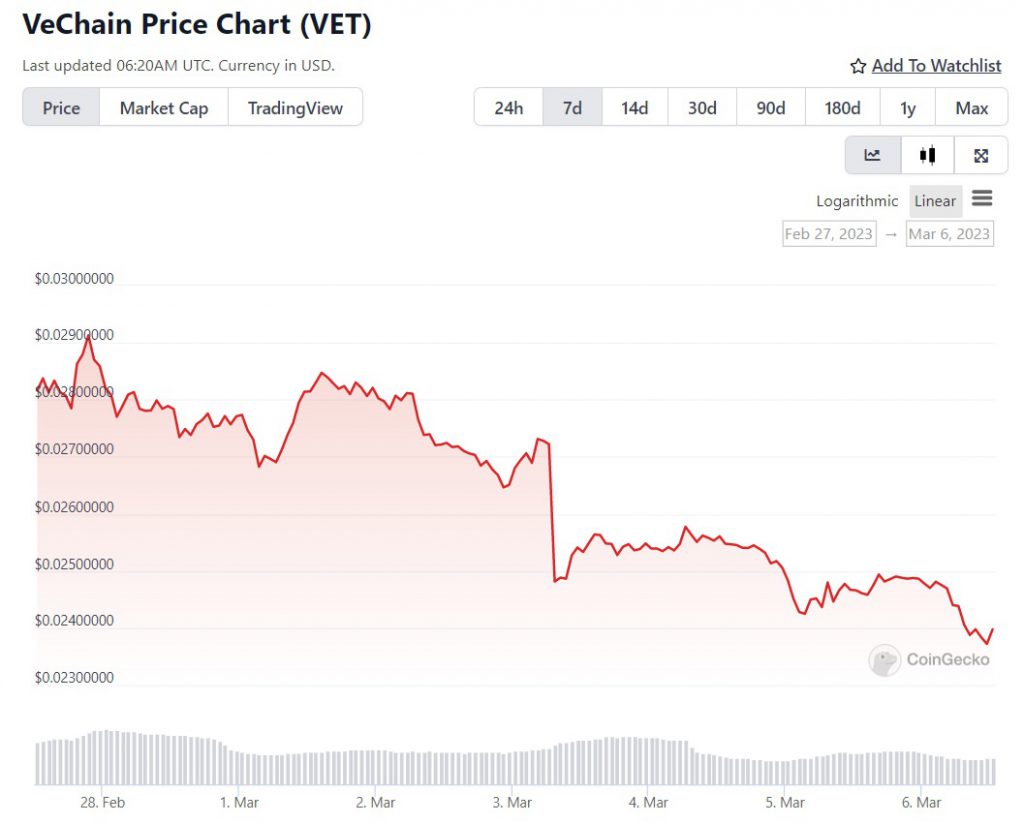 Therefore, chances for VeChain looking to breach the $0.030 mark remain to be slim as the market is on the brink of another dip. It is advised to wait and watch before taking an entry position into VET currently.
At press time, VeChain was trading at $0.023 and is down 2.8% in the 24 hours day trade. VET is also down 91.57% from its all time high of $0.28, which it reached in April 2021.

Credit: Source link