Source: RuskaDesign -Shutterstock
Vechain's Proof of Authority (PoA) is challenging Ethereum's PoS with better energy efficiency and lower carbon emissions.
Vechain's real-world applications include a carbon credit dApp and support for plastic reclamation efforts, aligning with sustainability goals.
---
Ethereum's recent transition to PoS was lauded for its promise of sustainability and energy efficiency. However, when compared to Vechain's PoA, the picture becomes clearer. VechainThor, in 2022, outperformed Bitcoin in terms of energy and carbon emissions. While PoS is more energy-efficient than PoW, it falls short of being optimized for energy efficiency.
In an interview, Sunny Lu, the CEO of Vechain, stated that the lack of knowledge about blockchain nuances and architectures contributes to misconceptions. He expects education and adoption to rectify this gap in the coming years. VechainThor's carbon emissions in 2022 were approximately 4.46 tons, whereas Bitcoin's exceeded a staggering 86.3 million tons. Even with Ethereum's migration to PoS, it is projected to have annual carbon emissions of about 870 tons.
Vechain's carbon calculator reveals a stark contrast. If Ethereum's 408.5 million transactions in 2022 occurred on the VechainThor blockchain, it would have emitted 318 times less CO2, reducing the figure from 8,824 tonnes to 27.3 tonnes.
Real-World Impact: Driving Sustainability
Beyond theoretical debates, Vechain's real-world applications demonstrate its efficiency and effectiveness. Collaborating with BYD, the world's largest electric vehicle (EV) manufacturer, and DNV, a global certification authority, Vechain introduced a carbon credit dApp. This application rewards users for choosing electric mode in BYD's hybrid EVs, promoting sustainability and offering tangible incentives.
Vechain aligns with the 'Web3 for Better' movement. Their whitepaper, co-developed with Boston Consulting Group (BCG), focuses on sustainability-focused ecosystems that employ tokens and gamification mechanics to encourage and reward sustainable behaviors. Additionally, Vechain supports companies like ReSea and Ocean Cleanup in their efforts to reclaim plastic from the oceans using blockchain technology to prove the authenticity of their actions.
Strategic Positioning for Sustainability
With mounting scrutiny from global regulators and environmental groups regarding the carbon impact of blockchain technologies, Vechain is positioning itself not just for compliance but leadership in sustainable blockchain tech. Collaborating with BCG, they've developed a framework based on real-world examples of blockchain usage for sustainability. In the next year, Vechain plans to launch ecosystems across multiple industries that adhere to this concept.
These collaborations aim to use blockchain to track and verify the authenticity of green products, reduce carbon emissions, and promote sustainable practices. Vechain's voluntary network audit, carried out by an internationally recognized organization, validated the energy consumption of their blockchain.
Vechain's strong collaborations at the government level and close partnerships with renowned adoption drivers like PwC, DNV, and BCG position them uniquely to lead the sustainability revolution.
A Call for Informed Adoption
As the world confronts the looming climate crisis, technology must swiftly evolve toward sustainable practices. The blockchain and crypto industries stand at an unprecedented crossroads, where efficiency and environmental consciousness are not just options but prerequisites for humanity's progress.
Sunny Lu reaffirms Vechain's commitment to environmental responsibility. Their guiding philosophy centers on addressing environmental concerns throughout their development. Education for businesses, developers, and the public is a key part of their strategy to promote responsible blockchain adoption.
In a time of digital transformation, Vechain's journey stands as a beacon for the industry, showcasing resilience, innovation, and unwavering dedication to sustainability. Their PoA model offers a glimpse into a more energy-efficient and sustainable future for blockchain technology.
Best Crypto Exchange for Everyone
Invest in VeChain and over 200+ cryptocurrencies on America's most trusted crypto exchange.
Buy VeChain easily and with low fees via PayPal and credit card.
Enjoy super-low trading fees and access to more than 400 trading pairs.
Coinbase is regulated by the SEC and FINRA in the USA, and by CySEC and FCA in Europe.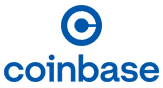 100,000,000 Users
Crypto News Flash does not endorse and is not responsible for or liable for any content, accuracy, quality, advertising, products, or other materials on this page. Readers should do their own research before taking any actions related to cryptocurrencies. Crypto News Flash is not responsible, directly or indirectly, for any damage or loss caused or alleged to be caused by or in connection with the use of or reliance on any content, goods, or services mentioned.

Credit: Source link