Shiba Inu has been following the cues of the broader market. Just a day ago, it created a low of around $0.00000695. However, it briskly bounced back and claimed its pre-crash level of around $0.00000738 after a few hours. This translated into a 6% rally for the asset and managed to rekindle community euphoria. The bearish mentions on social platforms associated with SHIB saw a 35.5% decline over the past day.
Despite the recovery, SHIB was trading at $0.00000732 at press time. As analyzed in a recent article, SHIB's low liquidity zone currently ranges from $0.0000072 to $0.00000765. Historically, there has been a lack of interest in SHIB around this range. As a result, bulls will have to fight harder for the latest recovery to renew.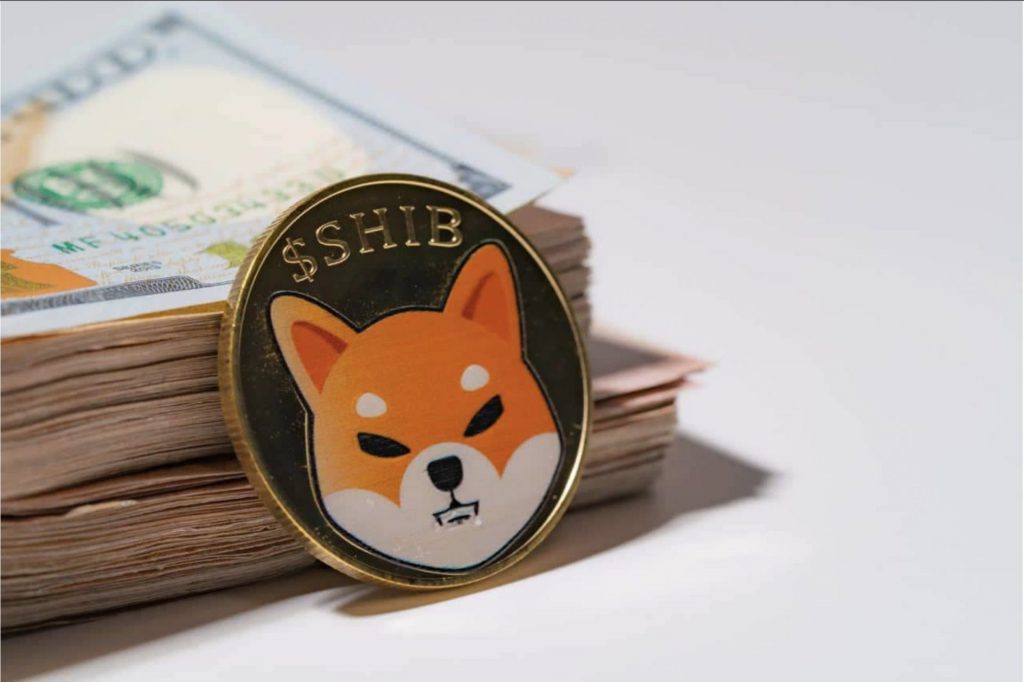 Also Read: Shiba Inu: Mid-September 2023 Price Prediction for SHIB
Shiba Inu September, October Outlook
Historically, October has been the most bullish month for crypto assets, including Shiba Inu. In 2021, SHIB created its ATH in this month and ended up appreciating by 830.14% in aggregate. Likewise, September and November 2022 were bearish months. However, the asset printed a green candle in October and rallied by 10%.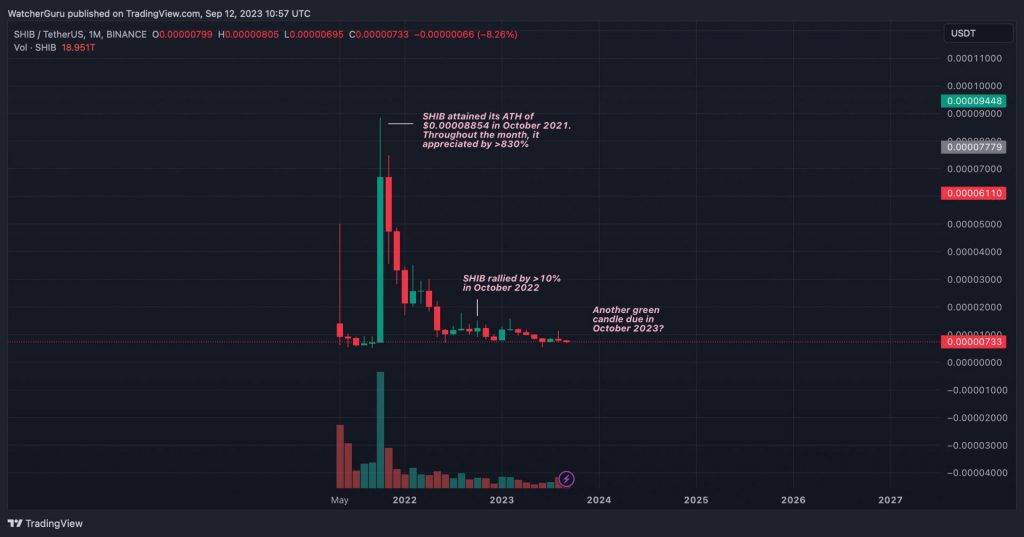 Also Read: Shiba Inu Forecasted to Rise 650%: Here's When
According to CoinCodex's analysis, SHIB will be priced at around $0.00000703 on Sept. 30, 2023. From the press time price of $0.00000733, this marks a 4.09% decline. However, in the monthly window, SHIB is expected to claim $0.000008170. It will likely retrace after that and be priced around $0.000007833 on Oct. 31, 2023. This marks a 6.86% rise from its current price.
As pointed out in a recent article, there is currently one major resistance cluster extending from $0.000008 to $0.000014 for SHIB. In this range, 290 trillion SHIB tokens have been purchased by nearly 417,000 addresses. Thus, as soon as SHIB crosses $0.000008, investors will need to exercise extra caution.

Also Read: Shiba Inu: 'High Demand' Provoked SHIB's 46,000,000% Rise
Credit: Source link