Shiba Inu experienced a flash crash on Friday plummeting 13% after Bitcoin and the crypto markets plunged to their 3-weeks low. The markets saw a mild recovery during the weekend and the majority of cryptos are trading in the green on Monday. Shiba Inu is trying to regain the profits it shed last week as the dog-themed token is up 5.5% today. SHIB is experiencing a higher amount of 'burns' in August, weeks before the Shibarium layer-2 documentation update.
Also Read: An $8,000 Shiba Inu Investment Amassed $5.7 Billion in 400 Days
On Monday alone, Shiba Inu's burn rate climbed 500% after three different whales burned millions of tokens.
One whale burned 61 million SHIB tokens, while the other burned 46 million. Hours later, another whale sent 17 million tokens to the dead wallet. In total, the three whales burned 124 million SHIB tokens in less than 24 hours.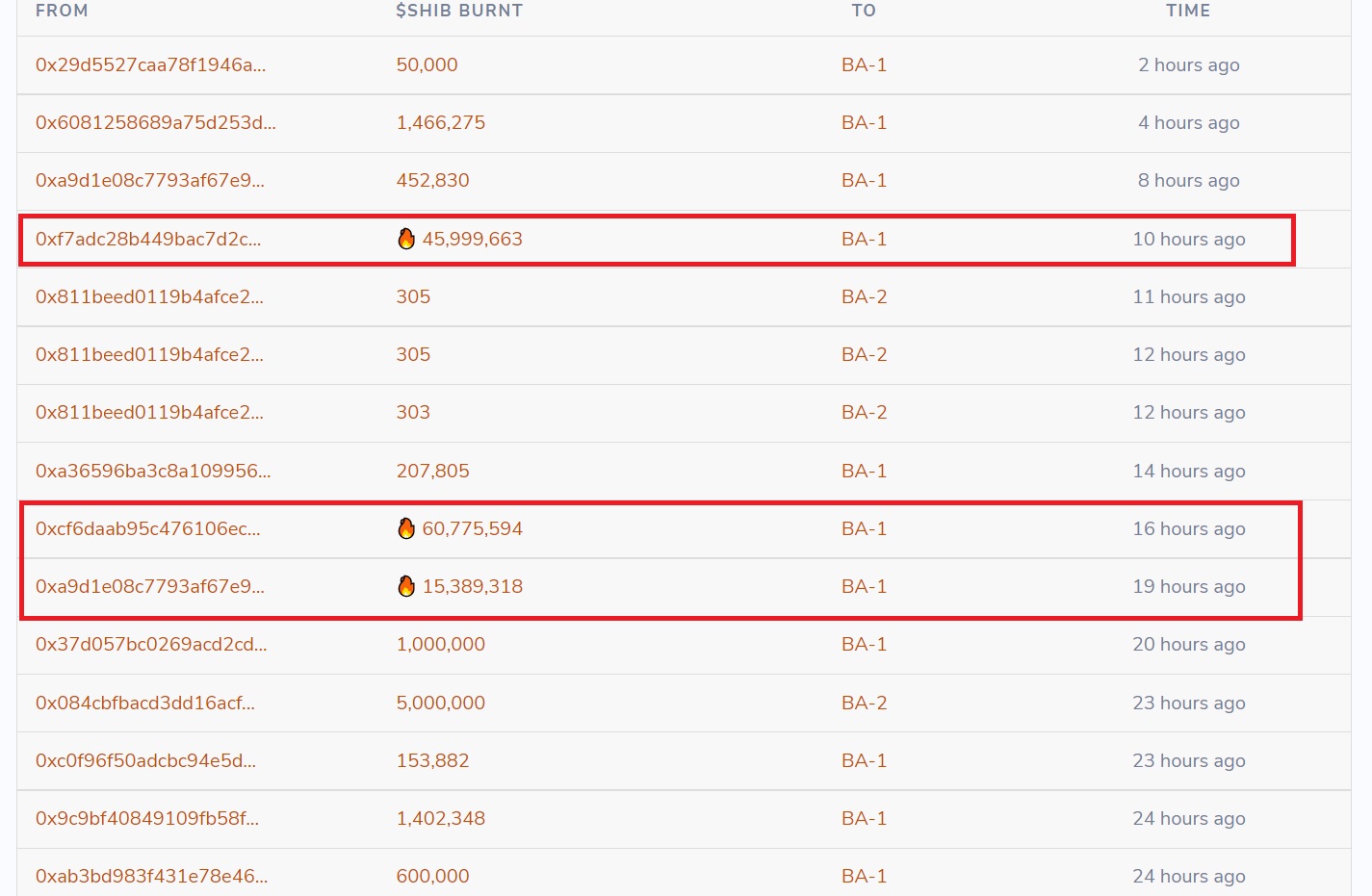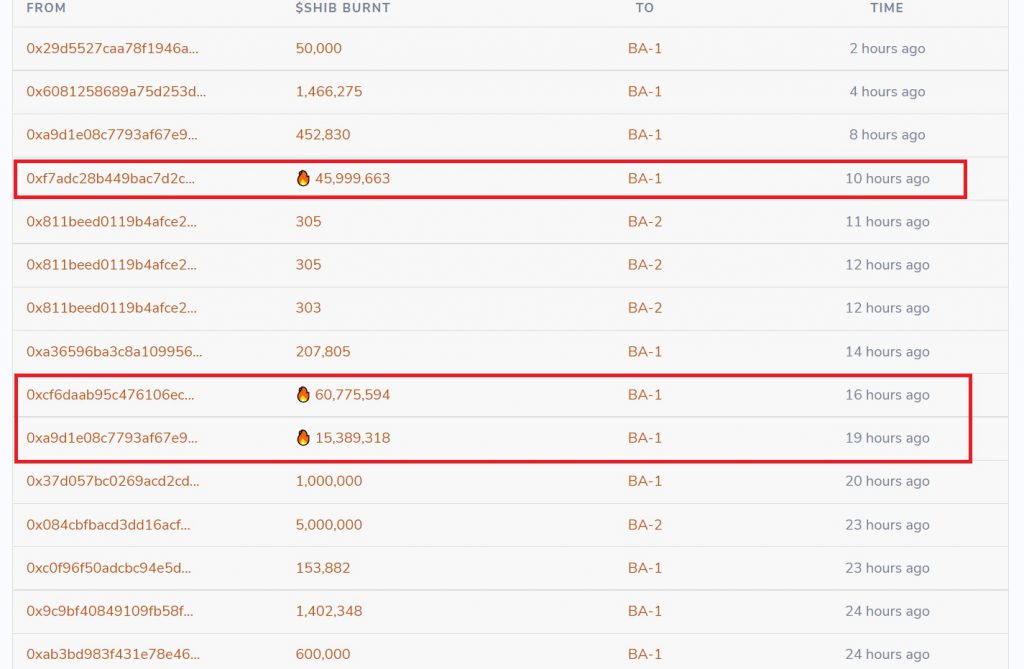 In addition, buying pressure for Shiba Inu on Coinbase did not dip below 90% despite the crypto crash on Friday. Buy orders for SHIB reached 98% after it fell 13% indicating that investors are keen to buy the dips. Today alone, its trading volume for buy orders stands at 93% on Coinbase.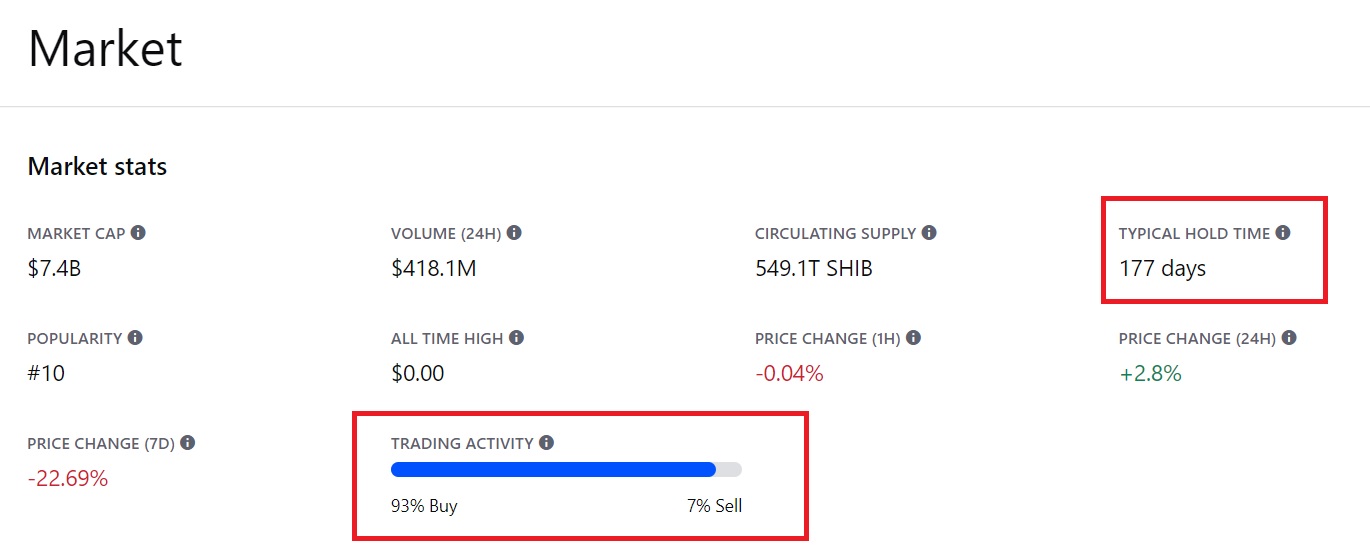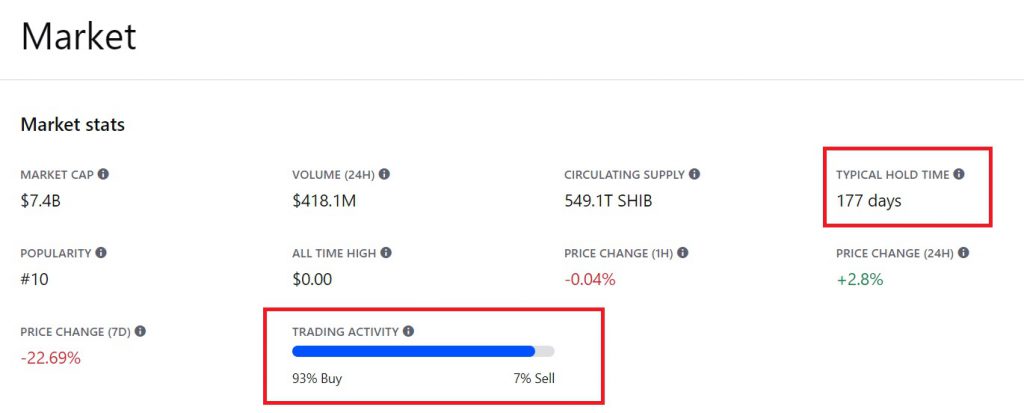 Also Read: Shiba Inu's Bone Doubles in Price: Breaches $1 From $0.50 in 30 Days
Shiba Inu Tokens Gears Up For Shibarium
Shibarium documentation is only weeks away as the lead developer of ShibaSwap confirmed that the public beta testnet might be released in Q3 of 2022. Shibarium developers Unification also revealed that the testnet is in the final phases and will be made public soon.
The layer-2 solution is the most-awaited development as investors believe it could drive SHIB's price up sustainably. Shibarium aims to lower gas fees considerably making it easier and affordable for investors to buy and hold the token.
In addition, Shibarium might be equipped with an in-built burn mechanism that would remove tokens out of circulation. Therefore, Shibarium is considered to be a game-changer for the canine-themed token that gives it a pedestal for a sustainable price run.
Also Read: Shiba Inu: Here's What to Expect From the Upcoming SHIB Mobile App
At press time, Shiba Inu was trading at $0.00001356 and is up 3.36% in the 24 hours day trade. Also, it is down 84.4% from its all-time high of $0.00008616, which it reached in October last year.
Credit: Source link