Shiba Eternity has been one of the most anticipated releases by the Shiba Inu team. According to some reports, the application made its debut on the top-20 games list of Apple's App Store on the day it became available. Even a week after its release, "The Shiba Eternity" passed a significant download threshold of 100,000.
Eternity has now been downloaded by over 250,000 people. The team has destroyed over 100 bugs just this month. Now the game has achieved another major milestone.
Shiba Eternity enters the "Top 10 Game in the world" list
As per the data from the Apple App Store, the game now has a spot on the "Top-10 games in the world list." It also has over 4.9-star ratings, with over 256 ratings at press time. The developers are also constantly rolling out updates to fix any issues. The game has come a long way since its debut.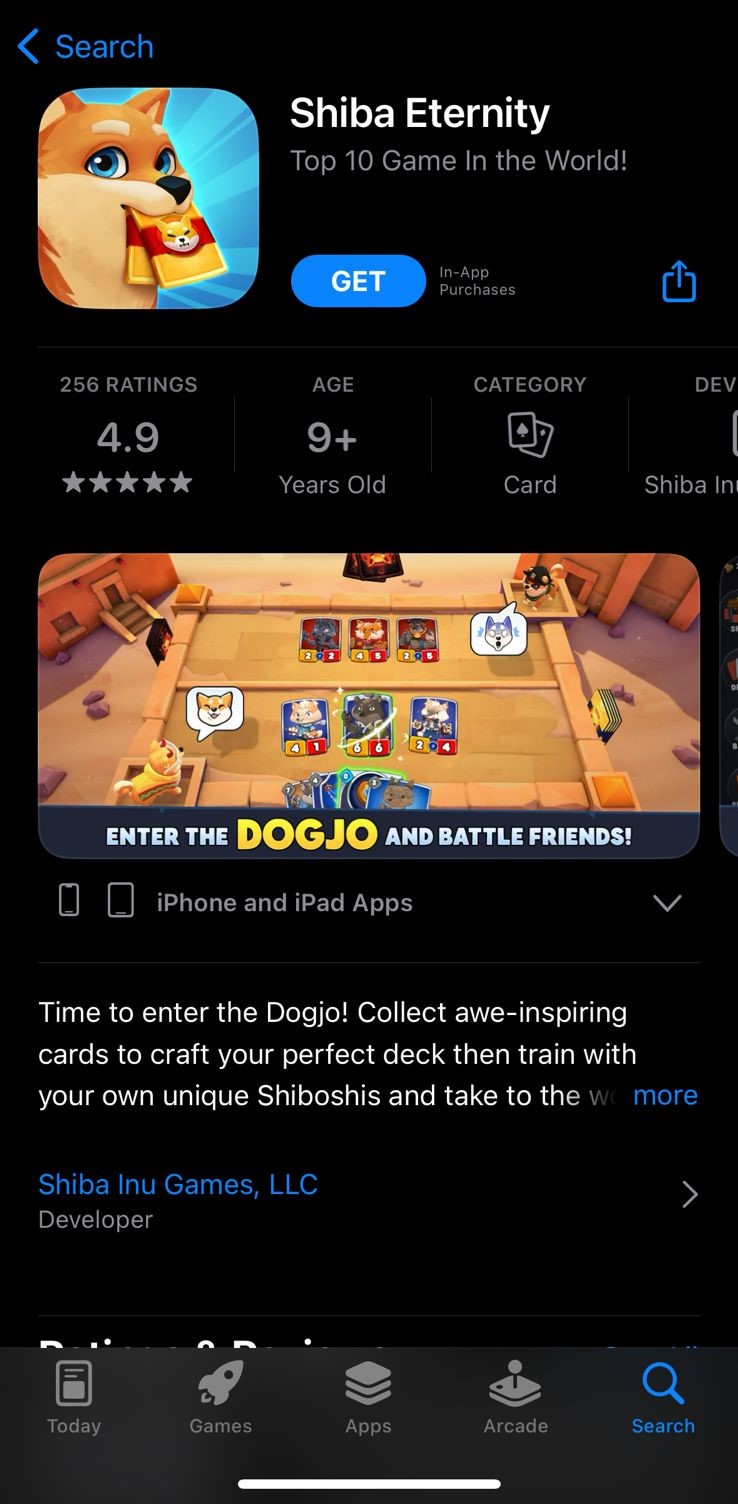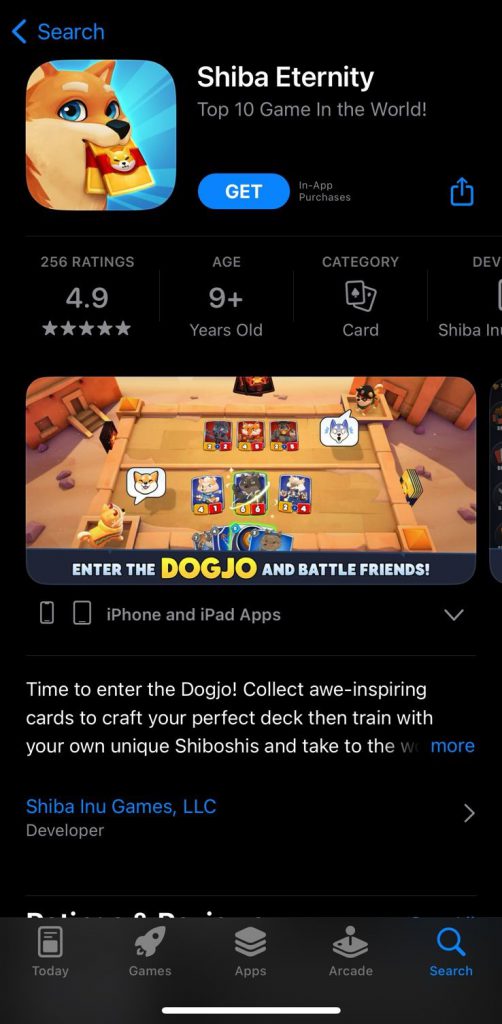 Shiba Eternity's players' manual was made public by Kusama in a post on Nov 4 that gave players a behind-the-scenes look at the game. New NFTs were also disclosed, as well as the locations where investors can get their hands on them.
In the post, the first player's guide for the mobile card game was unveiled. Kusama claims that the manual is "a living document" that will change as the game does. The guide comes with a collection of lore that adds more background information to the overall gaming experience.
Credit: Source link