With positive sentiment abounding, Ripple and its native XRP token could see their market cap reach $50 billion in November. Indeed, the projection is feasible considering the influx of transactions and whale activity that have taken place. Moreover, the events of the last several months could coincide with a continued upward trajectory.
Ripple has seen its court conflict with the US Securities and Exchange Commission (SEC) near a resolution. Subsequently, its victory in the non-security distinction of XRP has driven the asset price. Additionally, announcements made at the Swell Conference 2023 are expected to continue growth.
Subsequently, the overall market cap could have a massive surge in store, but just how high could it go?
Also Read: Ripple (XRP) Mid-November Price Prediction 2023
Ripple XRP Market Cap Set to Continue Upward Trend?
Over the last several months, Ripple has enjoyed a tremendous positive turn. Specifically, its two-year-long legal conflict with the SEC had reached a tipping point. Subsequently, Ripple emerged victorious regarding one of its most important questions. Now, these developments could be set to catapult the overall value of the company and its native token to new heights.
Yet, could Ripple (XRP) see its market cap reach $50 billion in November? The figure would be a landmark milestone and would represent a massive turn of fortune for the asset. So, just what could be pointing to such a start turning upward? Well, much of that lies in the current trajectory that the figure has shown over the last month.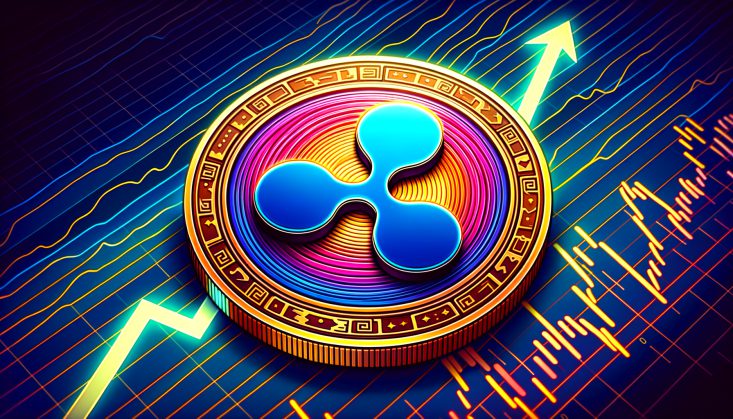 Also Read: Ripple (XRP) Could Reach $10, But When?
Over the last 30 days, Ripple's market cap has seen a 45% surge due to the performance and relevance of the DeFi project. Moreover, the rally that has catapulted that figure is connected to whale activity and a massive boost in trading volumes. Subsequently, its dominance within the community narrative has contributed to its breakout.
If that trend were to continue, the asset would be well on its way to surpassing the $50 billion mark for its overall market cap. Subsequently, this rise could be connected to the positive perception that the digital asset industry has seen and could continue to see as 2023 comes to a close.
Many have predicted the approval of a Spot Bitcoin ETF coming before 2024. Indeed, that would have massive ramifications for the industry as a whole. Moreover, a company and coin already on the upswing would benefit exponentially from a total market rally. Additionally, its announcements regarding advancements in its cross-border payment offerings give it a unique edge. One that could pay off hugely as it seeks room to climb in November.
Credit: Source link