Chingari (GARI) token announced the launch of a beta version of its Video NFTs platform. 
 Chingari is a  popular Indian short video platform, more similar to Tik-Tok. In 2021, the Chingari project team decided to launch a Solana blockchain-powered crypto token, Gari, to allow the creators to use the Gari token to share premium content with platform users. The Chingari app also allows platform users to earn Gari tokens as a reward to watch the videos on the platform.
On 22 August, the Gari Token team announced the launch of the video NFTs (V-NFTs) platform. The launch of the video NFTs platform is initially in its beta version, to find bugs & launch the better mainnet version of the V-NFTs platform. 
The team also introduced a Creator Cuts system for the platform users. Creator Cuts will be allowed to be used for the top creators, which will allow the creator to mint the special Video in the form of NFT on the Gari' V-NFTs platform.
"Creator Cuts is the first ever video NFT marketplace where selected videos from Chingari's top creators will be minted as video NFTs. A unique price has been assigned to every video depending on the activity of the creator on the @Chingari_IN app."
All the minted Video NFTs on the Gari' V-NFTs platform will be available to buy, sell & trade in the marketplace.  Even a non-Chingari app user will be allowed to trade with the video NFTs collectibles.
Gari's team also explained that V-NFTs holders will get incentives to hold the NFTs. So basically it is a type of first-ever Video NFTs platform, which will allow only particular creators to mint small video content but allow the all type of users to trade Videos NFTs collectibles.
Gari Token price 
The current price of the Gari token is $0.073 and this price is 25.94% down over the last 30 days' trade price.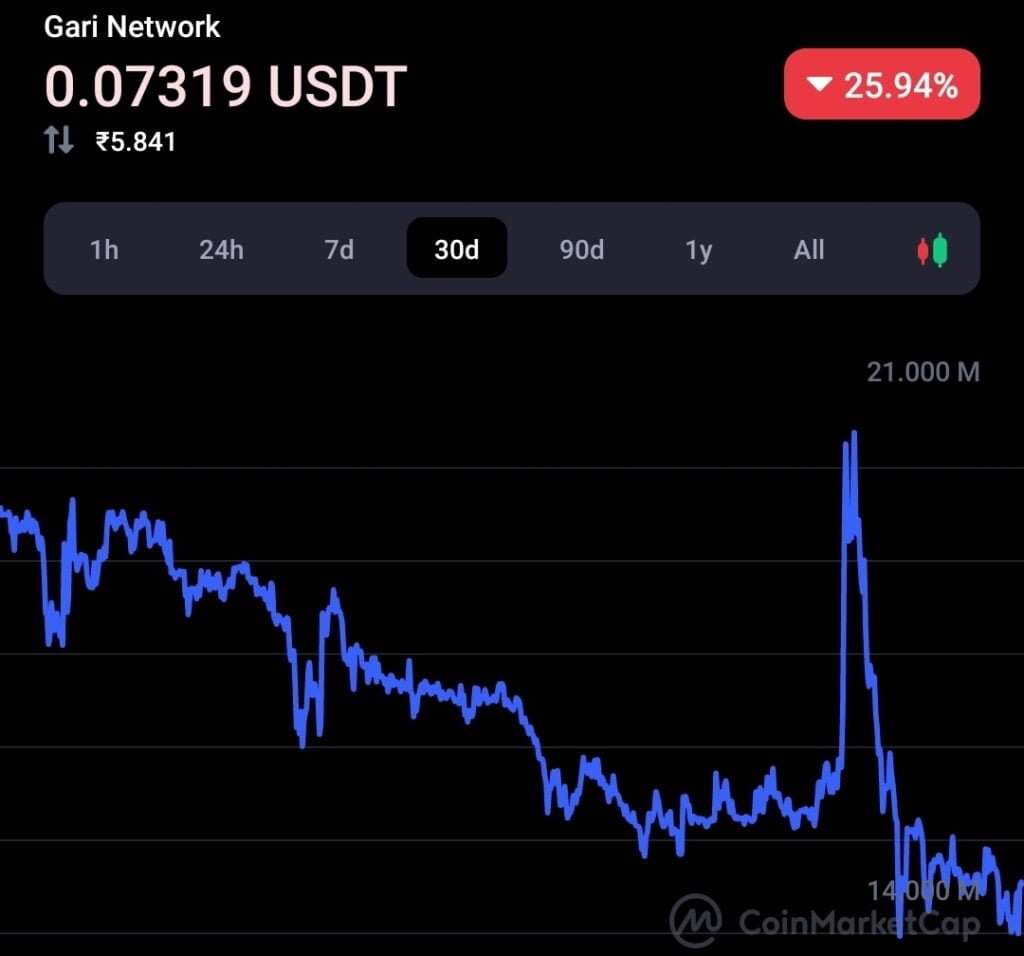 Read also: After the Covid pandemic, Bitcoin and other assets showed a significant correlation with Asian equity markets

Credit: Source link