Source: 42pixels – Shutterstock
IOTA's groundbreaking Tangle technology offers feeless and fast transactions, setting it apart in the crypto space.
IOTA's structure is primed for the autonomous vehicle revolution, particularly in line with Elon Musk's vision for Tesla.
---
IOTA: The Next-Gen Blockchain Fit for Giants
In the ever-evolving world of digital transformations, breakthroughs fuel the next big thing. The crypto community was recently abuzz with Elon Musk's announcement to incorporate a PayPal-like payment system into his social media empire, X (previously known as Twitter). Further, Musk's prized electric vehicle brand, Tesla, now accepts Dogecoin (DOGE) for select products and as part of their autonomous vehicle development.
Amidst these announcements, a name stands out as a potential game-changer for both giants: IOTA.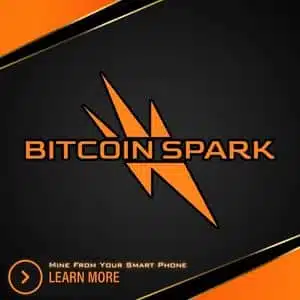 Tangle: Beyond Traditional Blockchain
What sets IOTA apart from the conventional crypto crowd is its pioneering Tangle technology. Unlike traditional blockchain systems, IOTA offers transactions that are virtually feeless. Given that Bitcoin's transaction fees have skyrocketed by over 99% within the last year, and even a basic Dogecoin transaction incurs a fee, IOTA's zero-fee structure offers a competitive edge.
While DOGE might seem like a better alternative to Bitcoin, especially for Musk's ventures, IOTA still emerges as the top contender. Users of X and Tesla stand to benefit from cost-effective transactions, enhancing their overall experience and bolstering brand appeal.
Additionally, IOTA's Distributed Ledger Technology (DLT) approach is unique. With its Directed Acyclic Graph (DAG) architecture, the Tangle structure ensures scalability and efficiency, eliminating the need for intermediaries. This ensures rapid and secure transactions coupled with swift data exchanges.
Driving Into the Autonomous Future
Musk's passion for autonomous vehicles is no secret. IOTA's vision aligns seamlessly with Tesla's relentless pursuit of autonomous driving advancements. IOTA's Tangle, powered by its DAG architecture, paves the way for smooth and efficient communication between smart vehicles and traffic management systems, a crucial step in ensuring the seamless operation of Tesla's self-driving fleet.
Furthermore, the potential of DAG technology in enhancing communication between AI systems in autonomous vehicles, roadway infrastructure, and other vehicles on the road, is monumental. Its decentralized nature, real-time data, scalability, and other features make it a promising solution for the future of intelligent transport systems.
IOTA's Ethical Stance and Continuous Innovation
Overseen by the non-profit IOTA Foundation based in Berlin, IOTA's dedication to tech advancement for societal benefits makes it an ethical choice for industry leaders. With networks like IOTA Mainnet and the Shimmer Staging Network, the commitment to test and implement the latest protocol updates is in harmony with X's and Tesla's innovation-driven ethos.
With a world increasingly defined by innovation and collaboration, the potential alliance between X, Tesla, and IOTA could just be the game-changer the tech industry is waiting for.
Crypto News Flash does not endorse and is not responsible for or liable for any content, accuracy, quality, advertising, products, or other materials on this page. Readers should do their own research before taking any actions related to cryptocurrencies. Crypto News Flash is not responsible, directly or indirectly, for any damage or loss caused or alleged to be caused by or in connection with the use of or reliance on any content, goods, or services mentioned.

Credit: Source link