Quick Take
Bitcoin's network momentum is currently experiencing its third-highest level of new address growth in its history. This phenomenon is typically synonymous with the peak of bull markets, contrasting with the stagnant growth usually observed during bear markets. A healthy network adoption, marked by increases in daily active users, transaction throughput, and blockspace demand, underscores this growth.
The number of new addresses on-chain serves as a reliable indicator to gauge the scale, trend, and momentum of network activity. However, given the intraday volatility of on-chain metrics, the sheer number of new addresses on any single day can be potentially misleading. Instead, a more insightful perspective can be gained by comparing the scale and trend of new addresses entering the market on a monthly and annual basis.
The current surge in Bitcoin's new address growth is significantly higher than the 30-day and 365-day moving averages (30DMA and 365DMA, respectively), suggesting a robust network momentum.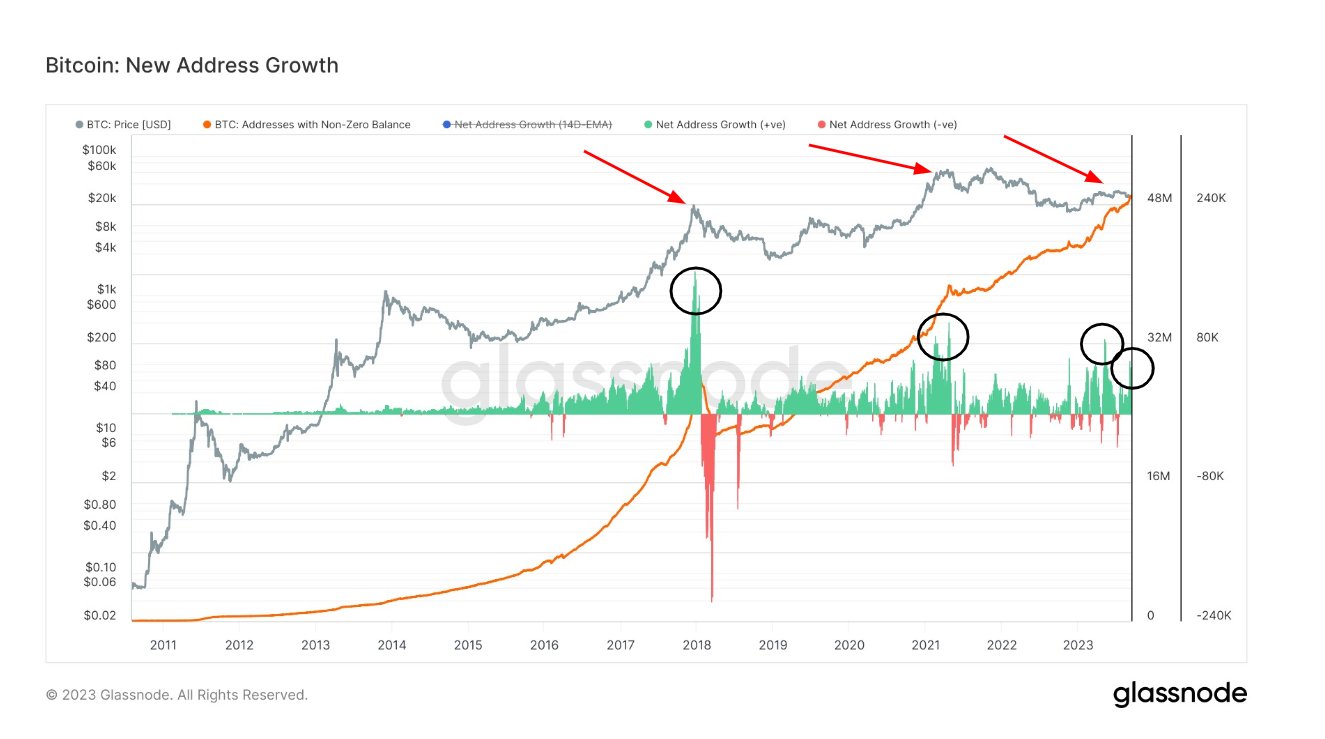 The post Bitcoin experiences fourth major surge in new addresses, signaling robust network momentum appeared first on CryptoSlate.
Credit: Source link