With popular tokens comes scammers who are just watching over the progress and waiting for you to slip and make a mistake. And the moment that you do, boom, your tokens are gone. Therefore, it is so important for crypto developers to have a plan in place – because these are the projects that people trust most.
Battle Infinity is one of them. The new metaverse crypto on the block has stepped up to the plate, allocating 2% tokens to the IBAT Cares Community Security Initiative to stack up on its already great security features.
Battle Infinity is Up in Arms against Scammers – And you should too
One moment you're the king of your castle – swimming in gains. And a second later, your crypto wallet is almost empty, all because you clicked on that wrong link. But that wrong link can look so right because the scammers are getting smarter.
And since Telegram has become the newest playground for crypto scammers, you must be aware of all the tricks they use to lure you and pour out all the crypto out of your wallets.
Creating Fake Telegram Groups
Fake Telegram groups are the most common crypto scams on Telegram and the hardest to sort out. Whenever a hot new crypto project enters the market – especially if it is one of the best crypto IDOs – copycats crop up. And they are good, these scammers, copying every aspect of the official channel to appear legitimate.
Crypto Experts
Many scammers parade around Telegram as crypto experts – extolling the virtues of crypto projects that you haven't even heard about anywhere else. Sometimes they pretend to be related to a big crypto project – asking for details.
Telegram bots
Telegram bots are basically "crime-as-a-service". General threat detection Q6 cyber learned that operating one of these bots takes no more than $300. And where there are bots – there is phishing.
Fake Smart Contracts
Smart contracts have automated crypto transactions – making life easier for many. But scammers have started to create fake tokens and started to misconfigure smart contracts to steal funds. You get the smart contract details, initiate the transaction, and once the money is gone from your end, you don't get any crypto in return.
Too many of these scams have gripped the entire crypto crowd and led to losses worth billions of dollars – so how to prevent them?
Always be Vigilant, and You'll always Stay Safe
The scams are many are the victims that fall to them are many more. But there are tricks – vigilant moves that you can follow to not fall into a trap. Here are some of them -as far as telegram and smart contracts are concerned.
Be on the Lookout for Fake Telegram Groups
Assume that every hot crypto in the market has a fake telegram group – because there is. But you can spot the difference. Most fake groups are being operated by bots. And when there are bots, there is a lack of sensible communication. Scroll down through the chats of these channels and if you can't see any organic communication present – exist the group. Here is the official Telegram Group of Battle Infinity. It now has upwards of 30k organic members, and around 6k members are active at any given time.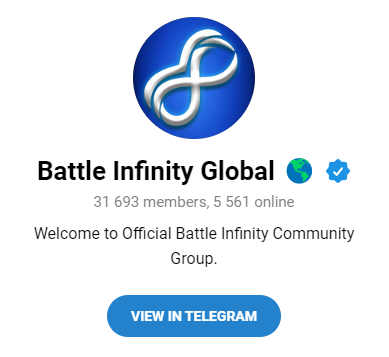 Fake smart contracts  
Now comes the issue of facing fake smart contracts. Always check the smart contracts before using them. Reproduce them and look into their details on the official telegram channel.
Battle Infinity IBAT Cares Community Security Initiative
The IBAT Cares Community Security initiative will allow you to recover your IBAT tokens because of a scam and the tokens you lost by mistake by sending them to the wrong contact address.
You can initiate the recovery process by filling out the official form here. Here are the steps to recover your tokens:
Enter the details in the provided form by clicking on the link or going to the official website.
Wait 24-72 hours for the IBAT team to verify your details. If the team requires more details, it will reach out to you via the email you provided.
After successful verification, your recovered funds will be sent back to your wallets.
But remember that you may not be able to recover the tokens that you've sent to scammer-controlled-contract addresses. This form is more for those who may have sent the tokens to Battle Infinity Contract addresses without intending to.
Visit Battle Infinity
Battle Infinity LBank Deposit is now Open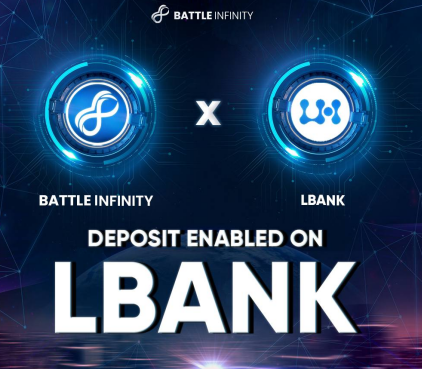 Battle Infinity is now live on LBank., and has now entered the CEX space. Deposits are now enabled, so for gains, you can start depositing your crypto.
Remember always to be wary of crypto scams. Always double-check the contract address, and always double-check the details you enter.
Read More
Battle Infinity – New Metaverse Game
Presale Sold Out Early – Upcoming PancakeSwap Listing
First Fantasy Sports NFT Game
Play to Earn Utility – IBAT Token
Powered By Unreal Engine
CoinSniper Verified, Solid Proof Audited
Roadmap & Whitepaper at battleinfinity.io
Credit: Source link