Former banker Kyren sees XRP as a solution for slow and costly international payments, aiming to replace traditional methods.
Ripple whales selling XRP holdings raise concerns about price fluctuations influenced by SEC lawsuit outcomes.
---
Former banker Kyren has shed light on the potential disruption that XRP, a prominent cryptocurrency, could bring to the world of payments. Drawing upon his extensive experience in the banking industry, Kyren has outlined the fundamental issues plaguing the traditional financial system and why he believes that XRP may hold the key to overcoming these challenges.
🏦I worked in banking for 4 years

Not the longest by any means, but more than enough to see the issues with legacy finance

• Process Payments
• Execute Payment Ledgers
• Maintain Accounts/Balancing

Heres why I think $XRP & $XLM etc will DISRUPT payments

As we all know,… pic.twitter.com/1jmV5OyhJQ

— Kyren (@noBScrypto) October 4, 2023
XRP's Swift and Cost-Effective Global Transfers
One of the key issues Kyren pointed out is the slowness and costliness of international payments within the legacy finance system. These transactions can take up to two days, accompanied by exorbitant fees or substantial percentage deductions from the transaction amount.
>> Buy XRP quickly and securely with PayPal, credit card or bank transfer at eToro. Visit Website <<
Kyren emphasizes that cryptocurrencies like XRP offer a solution to this problem by enabling swift and cost-effective global transfers. With fees amounting to only a fraction of a cent, XRP has the potential to revolutionize the way we conduct cross-border transactions.
Redefining the Role of Payment Service Providers and Nostro Accounts
Payment service providers (PSPs) like Mastercard, PayPal, and Visa, as well as Nostro accounts commonly maintained by banks, play a pivotal role in the current financial landscape. However, Kyren argues that XRP's capabilities could render these traditional mechanisms obsolete. By utilizing XRP, banks could potentially eliminate the need for Nostro accounts when conducting large transfers. Instead, XRP could act as a bridge asset between different currencies, simplifying and accelerating the process.
Kyren's insights extend beyond XRP, as he recognizes the broader potential of cryptocurrencies in the banking sector. He points to other digital currencies like Stellar Lumens (XLM) and WadzPay (WTK) as having applications that could further streamline banking operations. The ability to send money worldwide without intermediaries like PayPal, who often charge excessive fees, is a hallmark of cryptocurrencies and their potential to reshape the financial landscape.
The Role of Distributed Ledger Technology (DLT)
In addition to cryptocurrencies, Kyren underscores the significance of distributed ledger technology (DLT) in making banking operations more efficient. Many of his former banking tasks involved manual updates to payment ledger systems, and he humorously hints at the possibility of DLT taking away some of these manual tasks. DLT has the potential to enhance transparency, security, and automation in various financial processes.
Kyren expresses his anticipation of blockchain technology bringing about significant changes in the payments landscape. He envisions a future financial system characterized by security, speed, and efficiency, thanks to cryptocurrencies like XRP, XLM, and WTK. These digital assets have the potential to reshape the way we conduct financial transactions on a global scale.
Ripple Whales' Movements and Price Impact
Over the past month, Ripple whales have been actively moving their holdings. Notably, between September 26 and October 27, these large XRP holders reduced their balance by 100 million XRP. The addresses holding between 10 million XRP to 100 million XRP shed about $55 million worth of XRP, bringing their collective balance down from 5.36 billion XRP to 5.26 billion XRP.
Historically, XRP prices have reacted to the actions of these large holders. When whales accumulate, prices tend to rise, and conversely, when they sell, prices often decline. Therefore, the recent reduction in XRP holdings by whales raises concerns about the cryptocurrency's price trajectory.
Best Crypto Exchange for Everyone
Invest in Ripple (XRP) and over 200+ cryptocurrencies on America's most trusted crypto exchange.
Buy Ripple (XRP) easily and with low fees via PayPal and credit card.
Enjoy super-low trading fees and access to more than 400 trading pairs.
Coinbase is regulated by the SEC and FINRA in the USA, and by CySEC and FCA in Europe.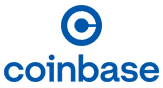 100,000,000 Users
Crypto News Flash does not endorse and is not responsible for or liable for any content, accuracy, quality, advertising, products, or other materials on this page. Readers should do their own research before taking any actions related to cryptocurrencies. Crypto News Flash is not responsible, directly or indirectly, for any damage or loss caused or alleged to be caused by or in connection with the use of or reliance on any content, goods, or services mentioned.

Credit: Source link