Definitions
The total amount of coins held on exchange addresses, STBL is a virtual asset that aggregates the data of all ERC20 stablecoins supported on Glassnode — thereby creating a metric that sums up all exchange balances across stablecoins.
Stablecoins included are BUSD, GUSD, HSUD, DAI, USDP, EURS, SAI, sUSD, USDT, and USDC.
Quick Take
Almost $10B worth of stablecoins have been withdrawn from exchanges in the past six months.
70% of the withdrawals occurred due to selling off in BUSD.
Stablecoin balance on exchange was worth, at its peak, almost $45B.
Definitions
The Stablecoin Supply Ratio (SSR) is the ratio between Bitcoin (BTC) supply and the supply of stablecoins denoted in BTC, or: BTC Market cap / Stablecoin Market cap.
Glassnode uses the following stablecoins for the supply: USDT, TUSD, USDC, USDP, GUSD, DAI, SAI, and BUSD.
When the SSR is low, the current stablecoin supply has more "buying power" to purchase BTC. It serves as a proxy for the supply/demand mechanics between BTC and USD.
Quick Take
SSR, which was at an all-time low in the fourth quarter of 2022.

There had been a recent uptick in stablecoin deployment to suggest that this was a reason why Bitcoin went to $21k.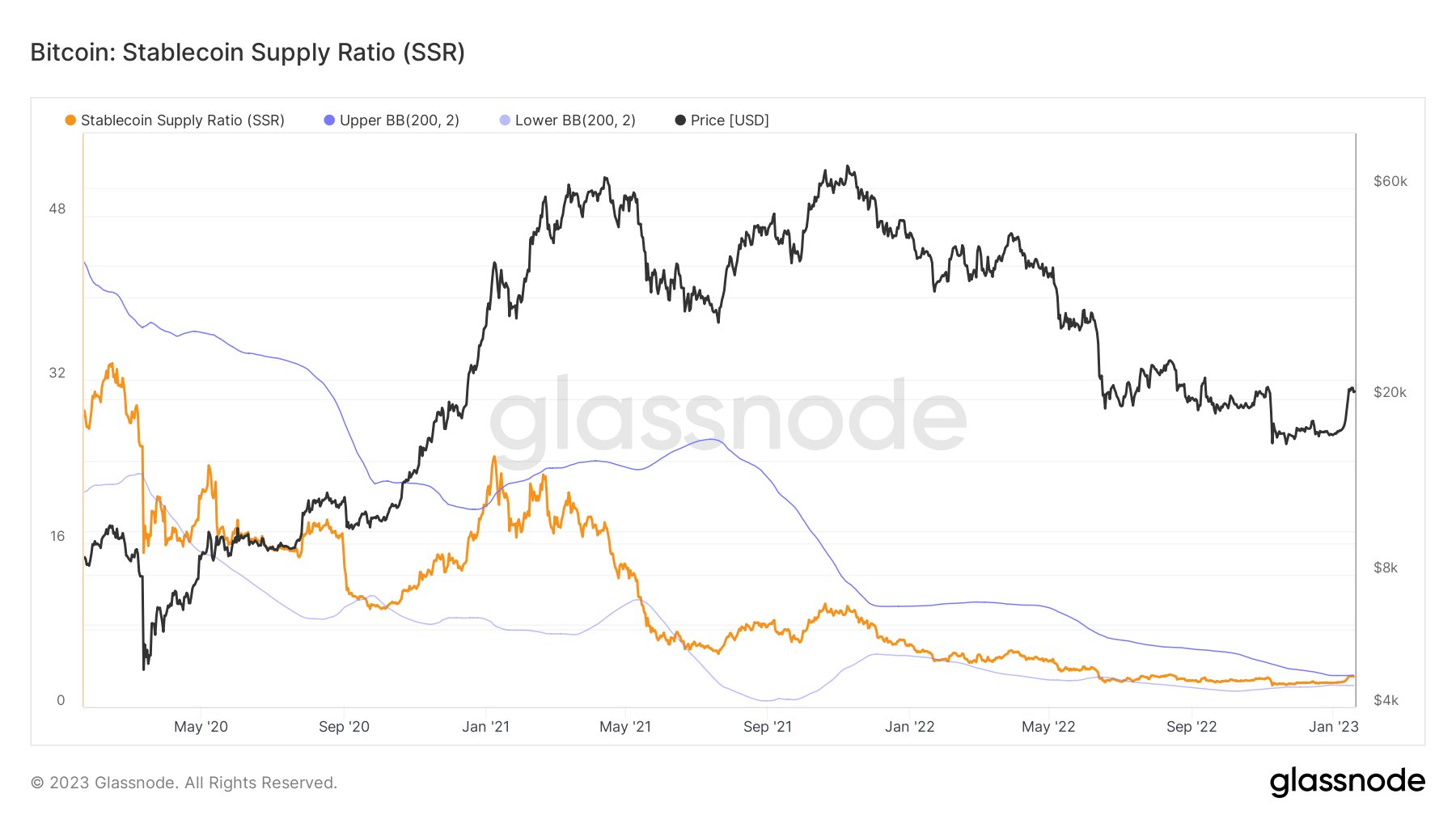 The post $10bn worth of stablecoins withdrawn from exchanges in the past 6 months appeared first on CryptoSlate.
Credit: Source link